Hantman Web Site (http://www.hantman.net)
The following pictures were taken by Susan & Barry Hantman in Smilovichi Belarus in 1992.
Pictures may not be reproduced or used without prior permission. Copyright Hantman 1992.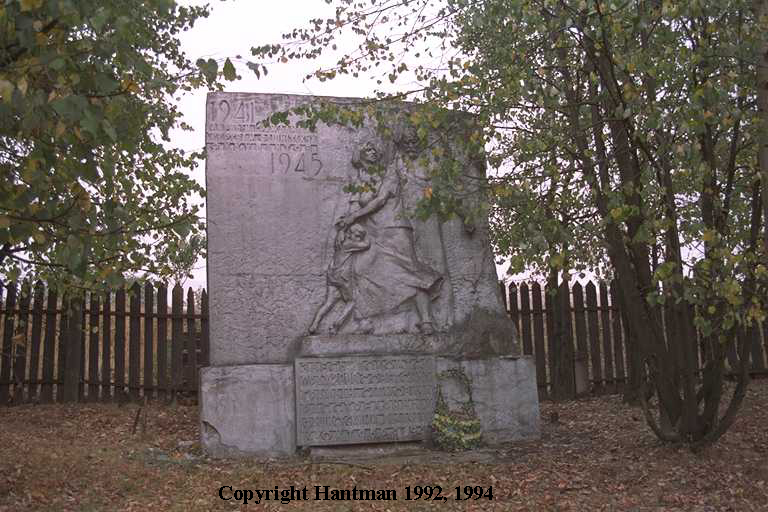 Monument to the Jews killed by the Nazis at the site of the mass grave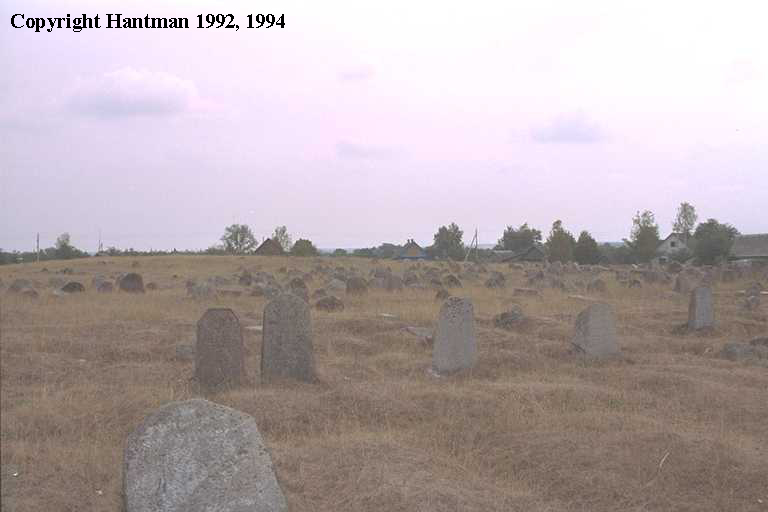 Smilovichi Jewish Cemetary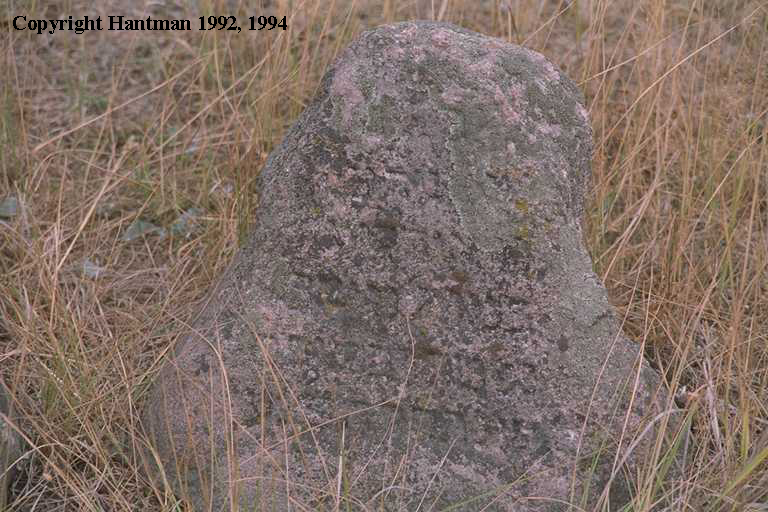 Typical stone (difficult/impossible to read)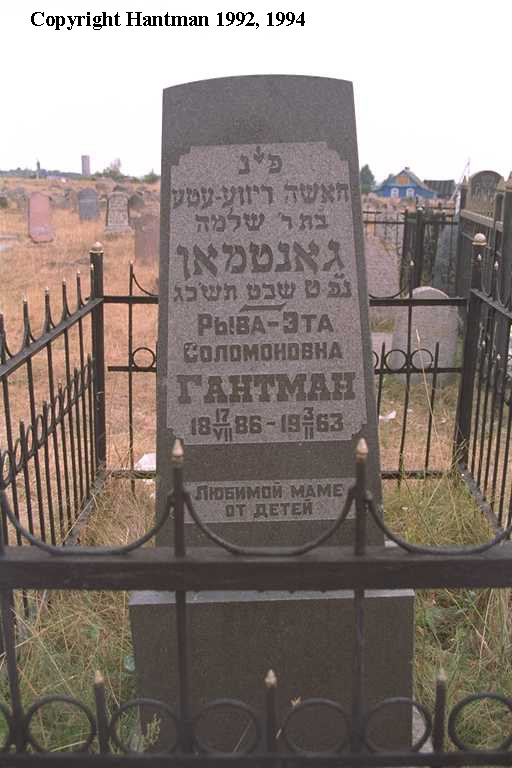 Riva-Eta bat Shlomo (Solomonova) Gantman. Riva-Eta (Rebecca) was the Daughter of Solomon Leiken and Celia Portnoy; Wife of Iosif Gantman; Mother of Raisa Gantman (married Gdalya/Grigoriy Gelfand, Philip Gantman, Basheva Gantman and Solomon Gantman; Sister of Joseph Leiken, Philip Leiken, Anna (Annie) Leiken, Barney Leiken, Joshua Leiken, Helen Leiken, Leo Leiken, Anna (Hanna) Leiken, Leyke Leiken, and Ida Leiken.

Simon (Simeon?) ben Y'Huda Lev Gantman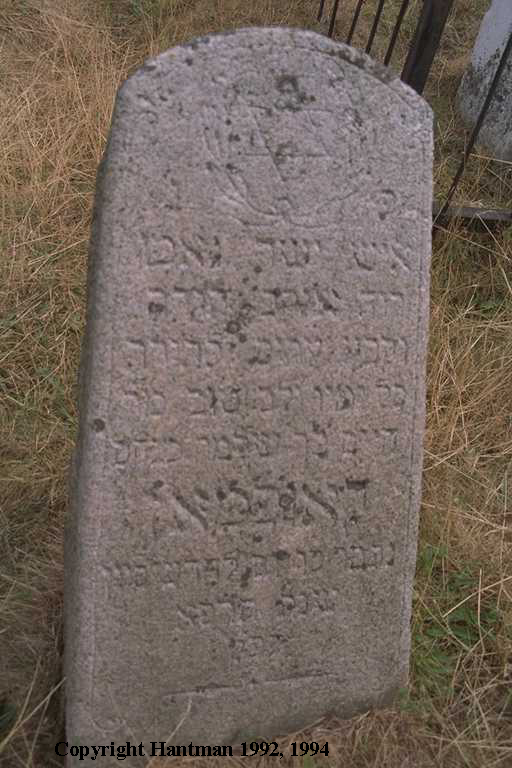 Chiam ben Shlomo Gantman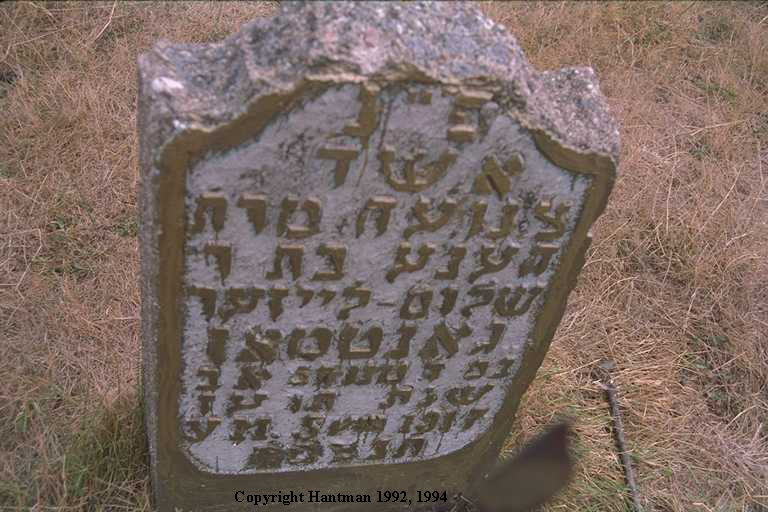 Hene bat Shalom-Lezar Gantman
---